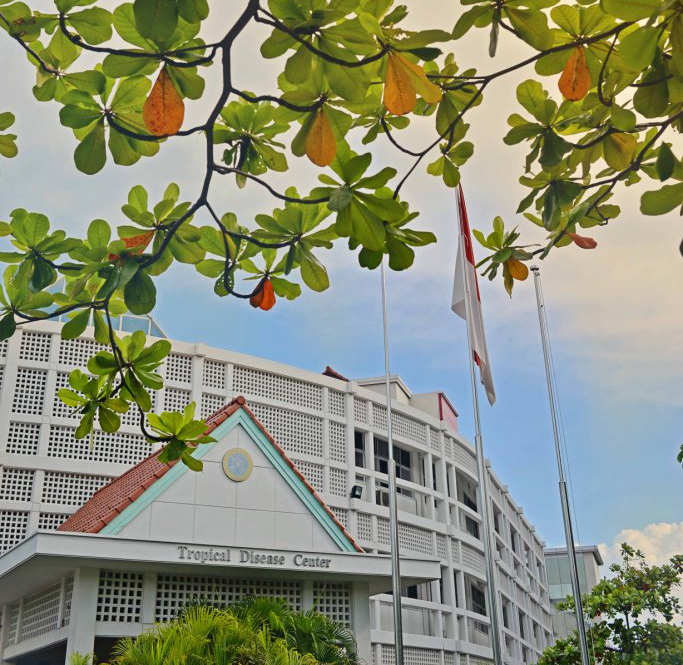 Vision:
Being one of the university's strengths, a national and international leading institution for promoting advanced interdisciplinary researches, that works and grows in the fields of research, development of bioproduct, training, information, as well as diagnostic services related to tropical and infectious disease based on molecular biology
Mission:
1. To conduct high quality researches towards international publication and bio-product, trainings based on the advancement of science and the needs of the customers, as well as excellent and customer-satisfying integrated laboratory services.
2. To conduct referral laboratory services that serve as top referral center with the use of modern technology.
3. To develop professional and accountable human resources, which is oriented to the customers as well as having high integrity in providing services.
4. To implement health training processes that support dissemination of research result based on national and international standards.
5. To carry out research leading to the development of science, technology and innovation in the field of infectious and tropical diseases and other supporting fields, to produce bio-products as well as national and international scientific publications.
6. To build functional strategies of learning and organizational development at national and international levels.
I 've been working in ITD since 2009, during that time I've been looking with my national and international researchers, we also have the opportunity to study aboard to take short course training in Japan especially, to improve our laboratorium skill.

Since 2013 at ITD , I have been conducting a collaborative research on influenza virus under the J-GRID program sponsored by Japan Agency for Medical Research Development, AMED. For this research, we have been given a lot of support from ITD. and our collaboration has been very sucessful. Recently we published a new finding on one of the top journals in the field of infectious diseases. Based on our recent finding, we expand collaborative research and I feel confident that this cooperation between ITD and Kobe University will be fruitful more and more in the future.

I was so fortunate to join as researcher in ITD, Universitas Airlangga. I got many experience about laboratory skill especially in biomolecular technology. I hope I can develop my confidence and my optimistic to be greater scientist in the future
IJTID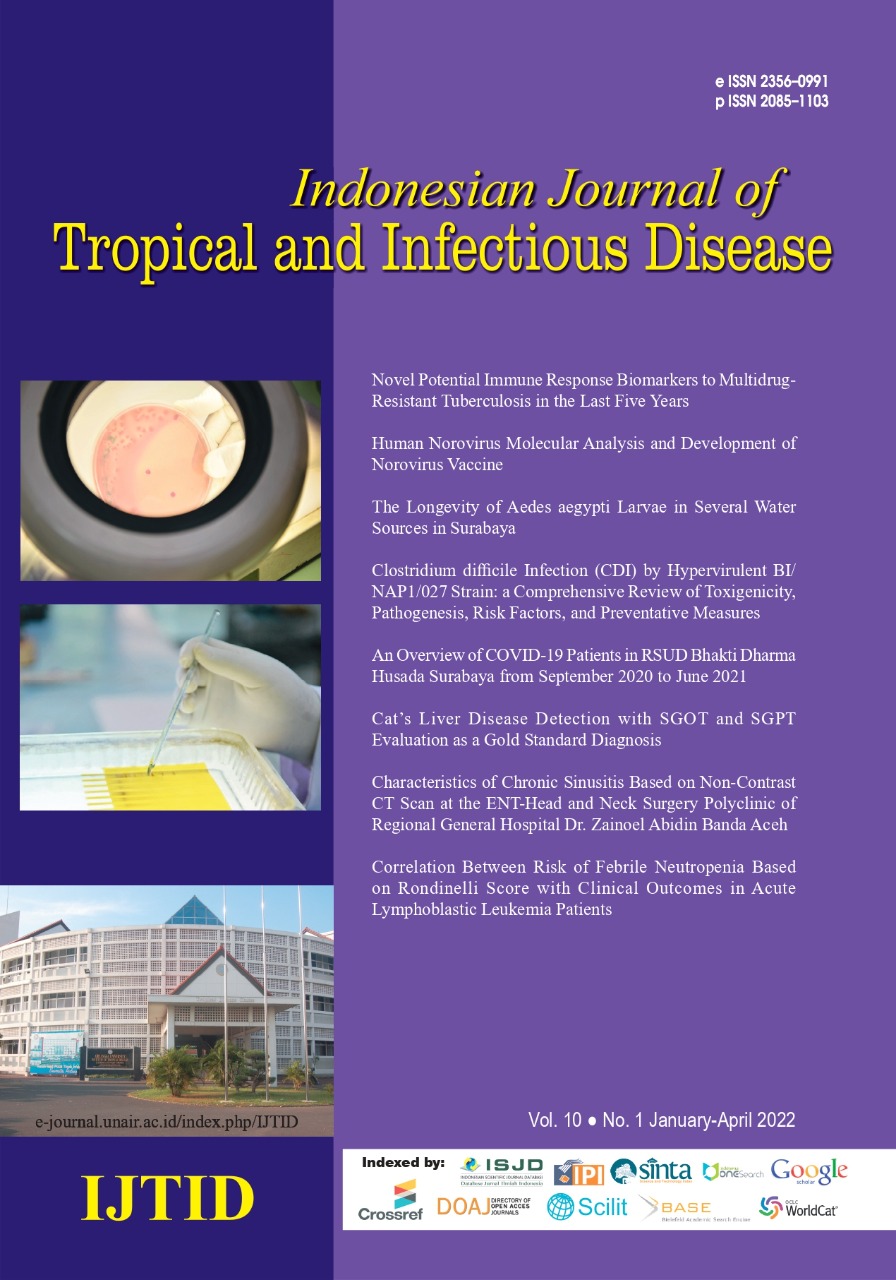 Indonesian Journal of Tropical and Infectious Disease
2018
2019
2020
2021
2022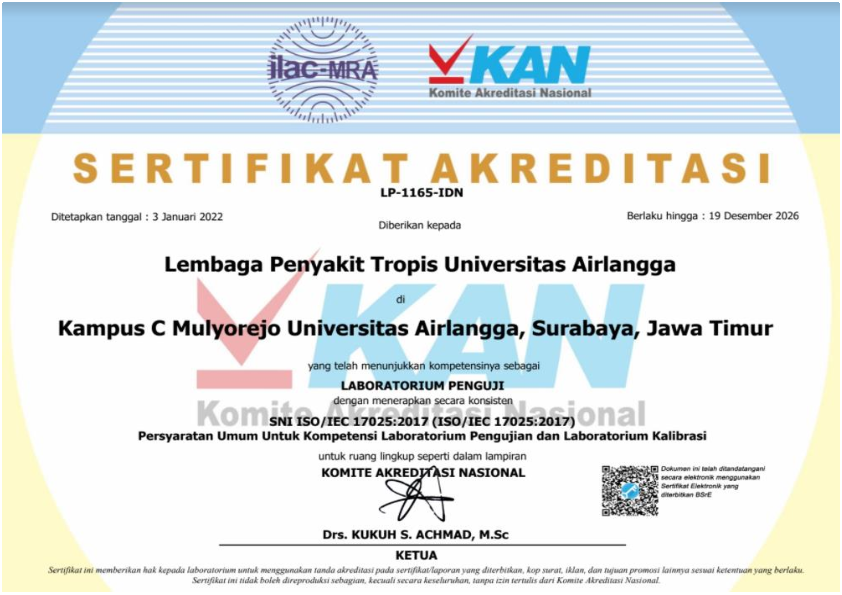 ISO certificate
Checking type
1. Dengue Virus PCR Testing (Qualitative)
2. PCR Testing for Mycobacterium tuberculosis (Qualitative)
3. Hepatitis B Virus PCR Testing
4. Hepatitis C Virus PCR Testing
5. Mycobacterium leprae PCR testing
6. Mycobacterium leprae antibody examination (ELISA)
7. Mycoscopic examination of Plasmodium malariae, Plasmodium falciparum, Plasmodium vivax, and Plasmodium ovale